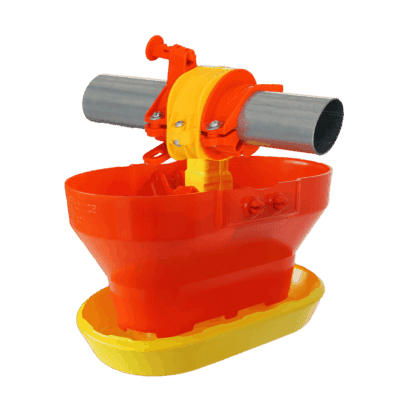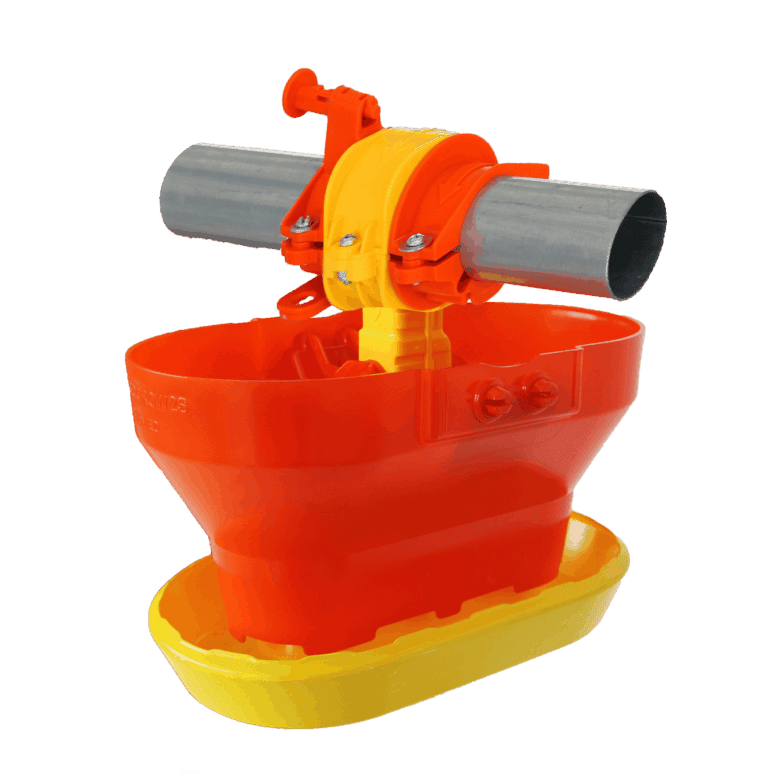 Innovative automatic feeder; open type with elongated form, telescopic action and a hopper with feed distribution windows at the bottom. Bi-directional turn to be above the head of the birds. Designed for baby chicks, pullets and poults.
· Supplementary feeder for baby chicks during the first 18-21 days of age.
· Produced with 100% Virgin Plastic and additives that provide high resistance and durability.
· Pan & Hopper with rectangular, rounded design.
· The hopper has windows for optimal feed distribution in the lower part. In its upper central part, there are holes on each side to set the hanging base.
· The pan has a central cone that allows for 360° feed distribution and a pronounced inner lip on its upper edge to avoid feed waste.
· Clamp with a sliding pin system at the top to place the feeder in a position of "off" at the head of the birds, and a tongue in the form of a "T" at the bottom to control feed outlet.
· Leaves adequate bird space between feed pans, even with 4 on 9 application.
· Recommended density: 80-100 birds.
· Capacity per feeder: 2.65 lbs (1.2 kg).