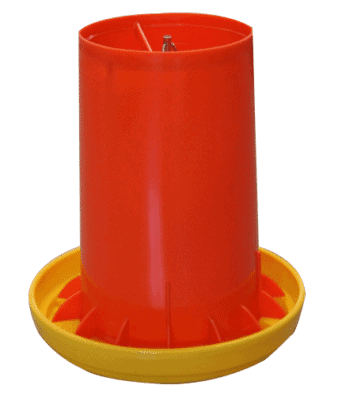 Cylindrical hanging feeder for all species and all ages.
Features
• Increase food consumption.
• Avoid food waste.
• Easy to wash and disinfect.
Benefits
• Made with 100% high-density virgin plastic and additives that provides a high resistance and durability.
• Galvanized steel rods and cotters.
• Double anti-waste system integrated in pan and cone.
• Capacity of 12 kg.
• Recommended for 35 broiler chickens or 22 breeders.