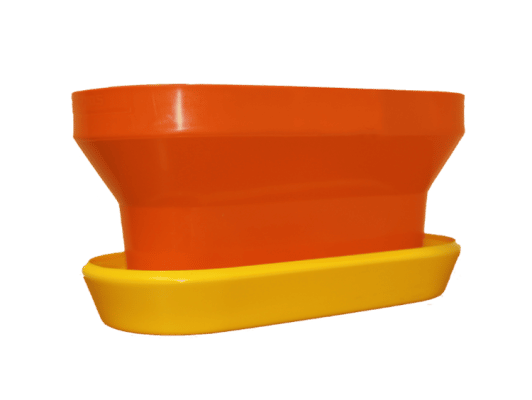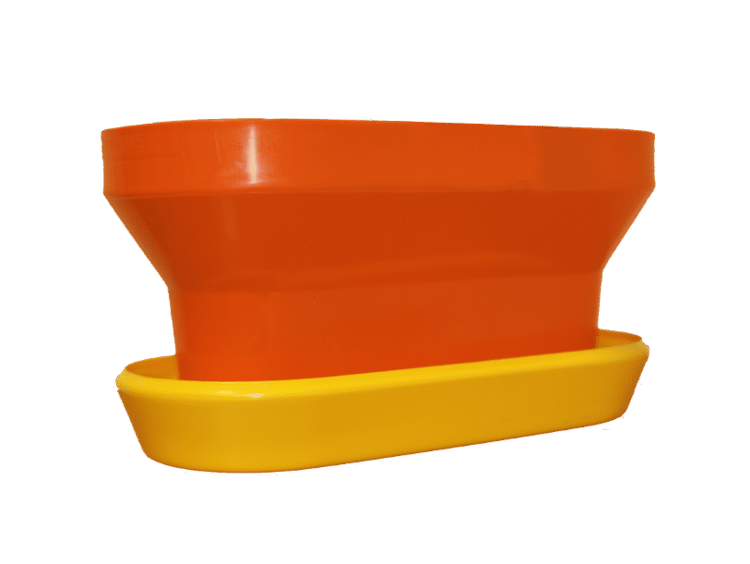 The INNOVATIVE , Original Patented TURBOGROW 2 is a unique rectangular rounded feeder designed to be filled automatically for broiler and breeders from 1 to 12-15 days of age.
What sets this feeder apart from other round chick feeders is that it allows more space between the feeders for baby chicks to migrate in between feeder and watering lines.
Components:
Hopper and Pan and Exclusive assembly system
Hopper: 6 distribution windows, 6 strong support arms, wall slope 60°.
Pan: "W" form and lip avoids wasting food and keeps chicks and litter from getting into the pan.
Method of use:
TURBOGROW 2 was designed to bused automatically as a Complimentary feeder. It may also be used as a manual feeder.
TURBOGROW 2 should be automated using the special design FILL-FEEDER
Dimensions:
Width: 6.3″ x Length: 14.96″ x Height: 7.5″
Total Feed Capacity:
11 pounds
Recommended density:
TURBOGROW 2 per 50-100 chicks