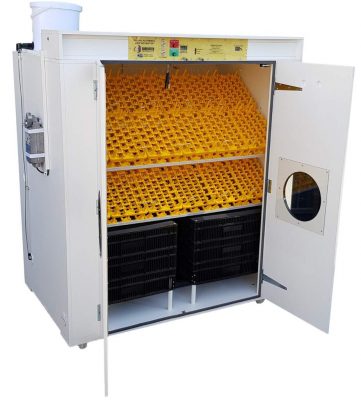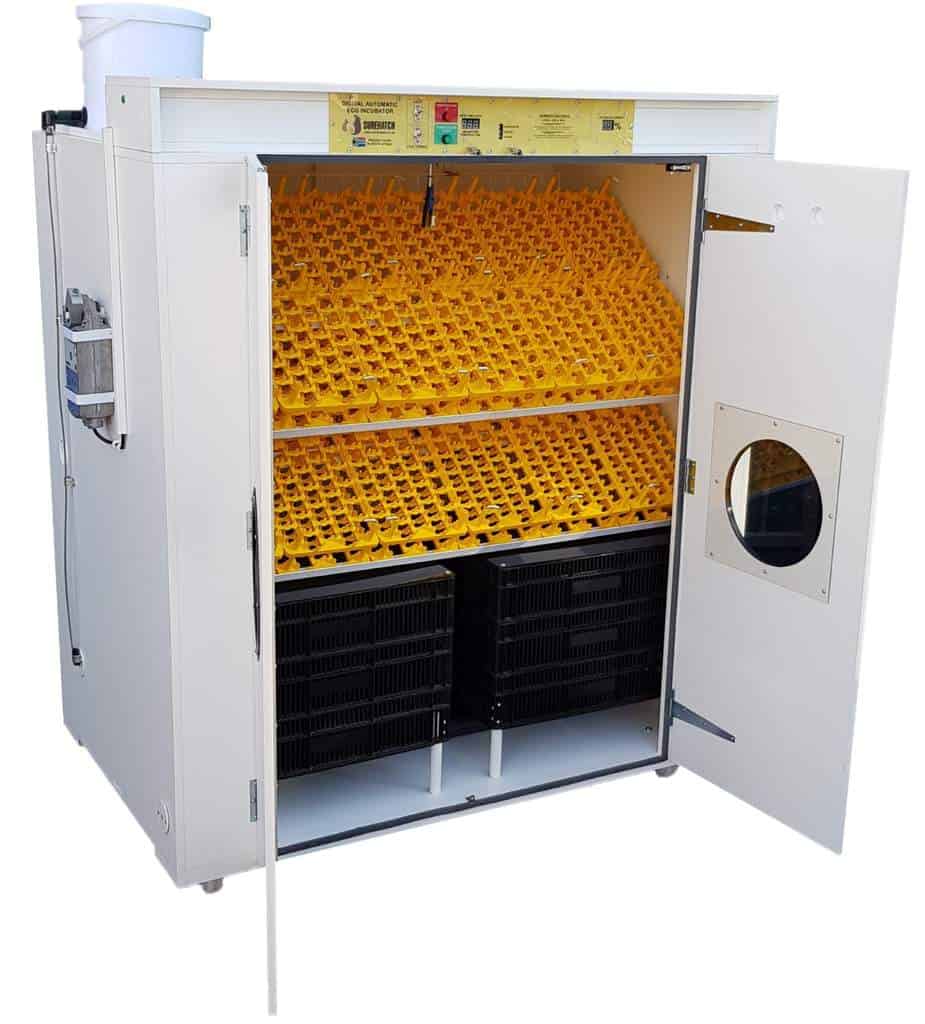 2000 Egg Incubator and Hatcher Combo – Fully Automatic Digital Model SH2000 SuperHatch©
Introducing the ALL NEW UPGRADED SH2000 SuperHatch© Egg Incubator and Hatcher Combo
"Rated the best performing and most reliable incubator and hatcher combo on the market – High hatch rates and good quality chicks always" – Small Scale Poultry Producers USA
Incubation Capacity: 1440 Eggs
Hatching Capacity: 560 Eggs
Total Capacity: 2000 Eggs
Load and hatch 480 eggs per week
The Surehatch SH2000 SuperHatch© is an excellent option if you are wanting to hatch chicks as a business.
You can produce up to 480 chicks per week in this incubator when loading eggs weekly. This provides you with a constant supply of chicks and cash flow.
The SH2000 SuperHatch© also has an automated water supply system to regulate humidity. The incubator automatically fills its water system with the required water using it's built in water reservoir.
As with all Surehatch Incubators you can expect excellent hatch rates and many years of excellent service!
Start your profitable poultry business today with the SH2000 SuperHatch© Egg Incubator and Hatcher
The SH2000 SuperHatch© egg incubator and hatcher as the following features:
Fully Digital Temperature Control
Easy to regulate Humidity Control
Siemens Automatic Egg Turner
Chicken Egg trays included
Access eggs from the front of the incubator, making it easier to load the incubator
Built-in Lightning and Surge Protection
Extra Large Clear-View Observation Window is standard
Incubator made of Ultra Durable, Water Resistant Duraboard
Opti-Flow™  Specialized High Volume Incubator Fan
Maxi-Heat™ Energy Saving Incubator Heating System
Internal Light for observing the insides of the incubator
Anti-Bacterial Inner Coating for better hatch rates
Full Incubation Instructions Included
3 Year Guarantee on all parts
Made in South Africa
Exported Worldwide including United States, Canada, Mexico and Caribbean
Dimensions: 66″ x 40″ x 60″
Weight: 500 Lbs.
Power Usage: 110V/220V, 1000 Watts