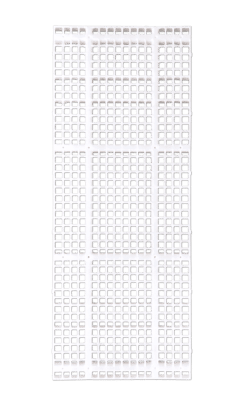 Sani-Slat XL
Features:
· The Sani-Slat XL is now available! The new larger size is 12″ longer than the standard Sani-Slat! (XL size: 2′ x 5′)
· An easy-to-clean, hygienic slat, specially designed for cage free layer and heavy breeder operations by professionals with years of experience.
· Requires less frames per house which can lower your installation costs.
· The new design allows for better stacking, reducing shipping costs.
· Specially designed surface prevents litter build up, is bacteria resistant, and protects birds' feet; resulting in healthier birds.
· Hygienic, Strong, And Easy to Install!