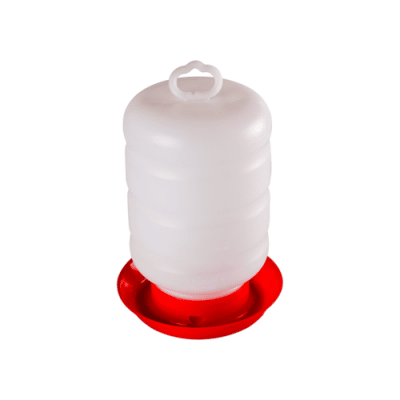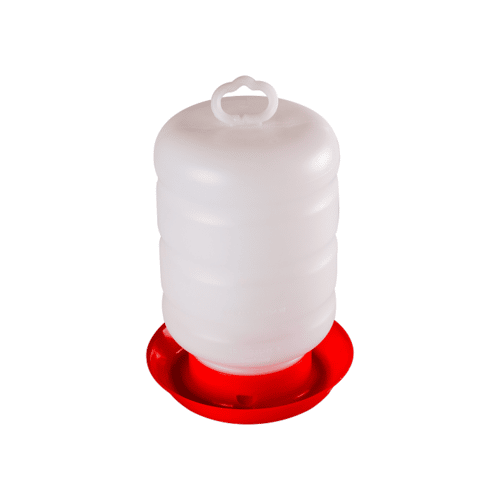 Description:
A plastic rounded manual floor drinker designed, patented, and manufactured by Sephnos to broiler, pullets, quails, turkey and back yard birds, during any age or any time.
Components:
Bottle: An exclusive and unique super wide-mouth bottle of 10.5cm of diameter.
Pan: "W" Form to avoid entry of litter and avoid chicks go inside.
Method of use:
IGNITION I must be filled manually.
Measures:
Pan Height: 4.5cm
Diameter: 19cm
Weight: 80g
Capacity:
2 kind of bottles = 0.50 and 1.00 gal
Recommended density:
1 drinker per 50-100 chicks
Packing:
Plastic bag with 28 bottles and Plastic bag with 56 pan.