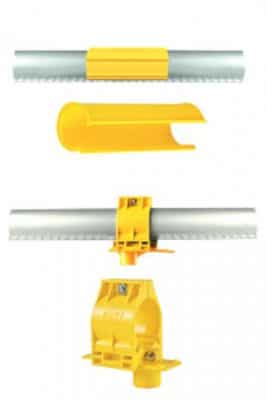 An exclusive plastic feed dispenser to control the feed flow at the level of the tube, and has been designed for chick feeders like TURBOGROW and TURBOGROW 2.
TT-FILLER can be installed in any kind of metal tube. The sleeve will fit on the tube and goes over the hole in your feeder tube. The hole should be approximately 7/8″ to 1″ diameter.
FILL-FEEDER was designed to be used with the Turbo Grow 2 Chick Feeder, but can also work with other models. This feed dispenser utilizes a guillotine system to control the feed flow from the tube to the chick feeder.