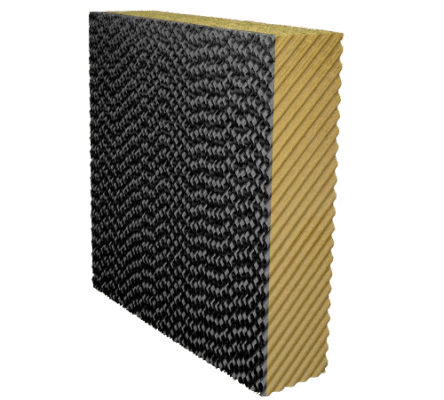 Evaporative Cooling Pads provide humidification and cooling creating great relief for animal stress that is produced by heat inside the houses.
The evaporative cooling system is a process that reduces air flow temperature by water evaporation. Maximum efficiency is achieved by directing the air to be cooled through wet pads placed at the inlets of the air ventilation system. As the air passes through the pads, it absorbs water, which provides a higher capacity for heat removal.
Available in regular or black, with or without bottom dip.
Sizes: 2 to 6 feet high,  in 1 foot increments
Call us or request your quote today!