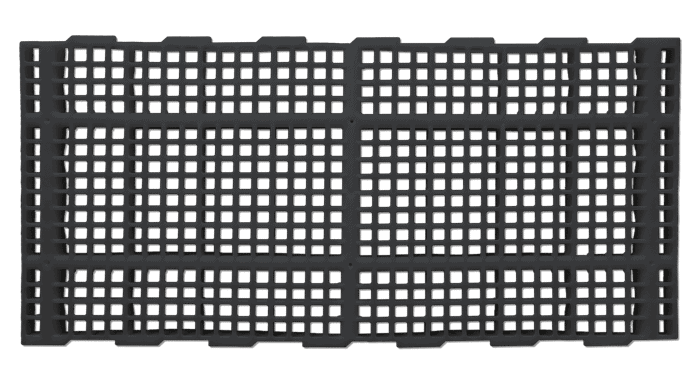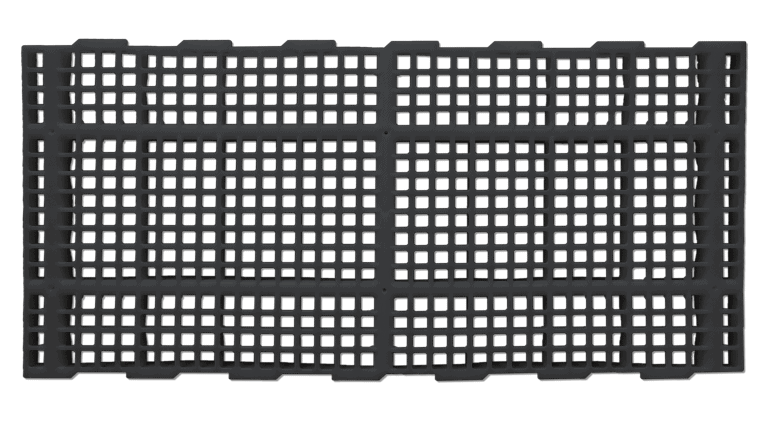 Features:
· Ecological – Using sustainable manufacturing practices with 50% certified quality reprocessed plastic along with 50% virgin plastic.
· Clean Birds and Eggs – Manure does not build up on the slat, providing a cleaner environment which keeps both birds and eggs clean.
· Value – The ECV- 50 a  blend of both virgin and reprocessed plastics that offers good value and a quality, long lasting slat.
· 1" square hole openings with a specially designed non-porous surface allows for easy manure passage. This assists with the prevention of manure build-up and bacteria to provide a more sanitary environment for the bird and slat eggs when compared to wooden slats.
· Installation – Faster installation with fewer screws required than other slats, and may be installed with only 3 wood runners on wood frame. This slat is also suitable for use with steel rail support systems and for Green Houses.
· Size – 24" tall x 48" wide / Weight – 6.68lbs  / Color – Black
Made in the USA